As Huatong people, we solemnly promise: Hebei Huatong Cable will not forget its original intention and forge ahead! Under the guidance of the party, we interpret our original intention with dedication, fulfill our mission with responsibility, serve the country with industry, and benefit the people. —Party Branch of Hebei Huatong Wire & Cable Group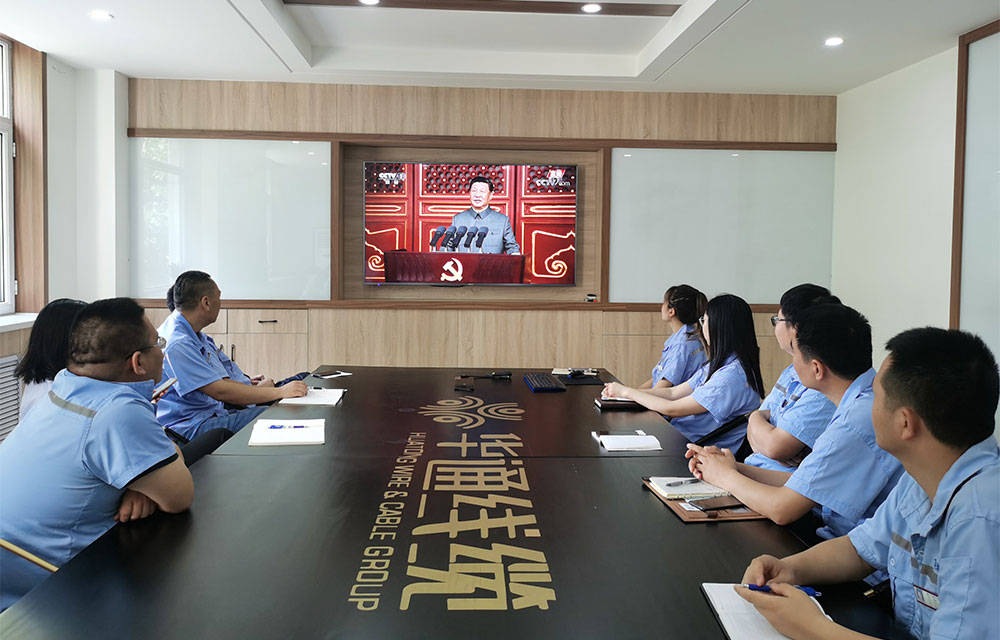 In order to celebrate the 100th anniversary of the founding of the Communist Party of China, at 8:00 am on July 1, 2021, the Party Branch of Hebei Huatong Wires & Cables Group Co., Ltd. organized all party members to watch the party's centennial celebration meeting. After the meeting, leaders and party members of Huatong Group shared their thoughts.
Huatong people offer the most sincere wishes to the great Communist Party of China with their loud voices and joyful melody, release their hopes and pin their dreams! The 100-year-old Chinese Communist Party is still young, and the 28-year-old Huatong is still young. Listen to the party and follow the party. Under the leadership of the party, we will definitely be able to create a better tomorrow for Huatong Cable!